Hello and welcome to Child's Play Challenges "What's Under the Christmas Tree" Blog Hop!! We're so excited to have you here, and hope you enjoy visiting the Design Team and seeing all the great inspiration they have to share with you!
Here is what is under my tree..... Build A Bear!!!!!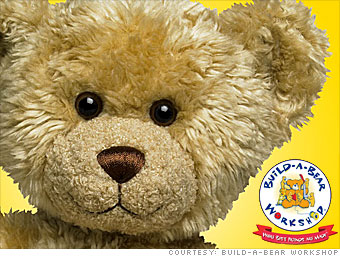 Almost three years ago, my husband and I surprised my daughter with a build a bear monkey for her birthday. I decided to pick the name Gigi for that stuffed monkey. Ever since then, Gigi has done everything and anything with my daughter. Gigi also have a very extensive wardrobe, I think that monkey and all her other friends have more cloths than me. What is also sad, that Gigi is also getting some new cloths for Christmas. That monkey is spoiled.
In addition to the great projects, we also have a great prize for one lucky blog hopper:

Here's what you need to do to enter:
1-check out each blog along the hop and leave a comment so we

know you were there!
2-post about the hop on your blog
3-link your post on our special "Blog Hop" linky in the sidebar by December 31st
4-BONUS!! Create a layout based on any of the DTs inspiration items and post that link for a second entry!!
And if you get lost along the way, we have handy little list of all the stops on the hop below!! Have fun, and Merry Christmas from all of us at Child's Play Challenges!

What's Under the Christmas Tree Blog Hop Master List: